The 90/10 Concept: How to Focus on What Really Matters in Your Startup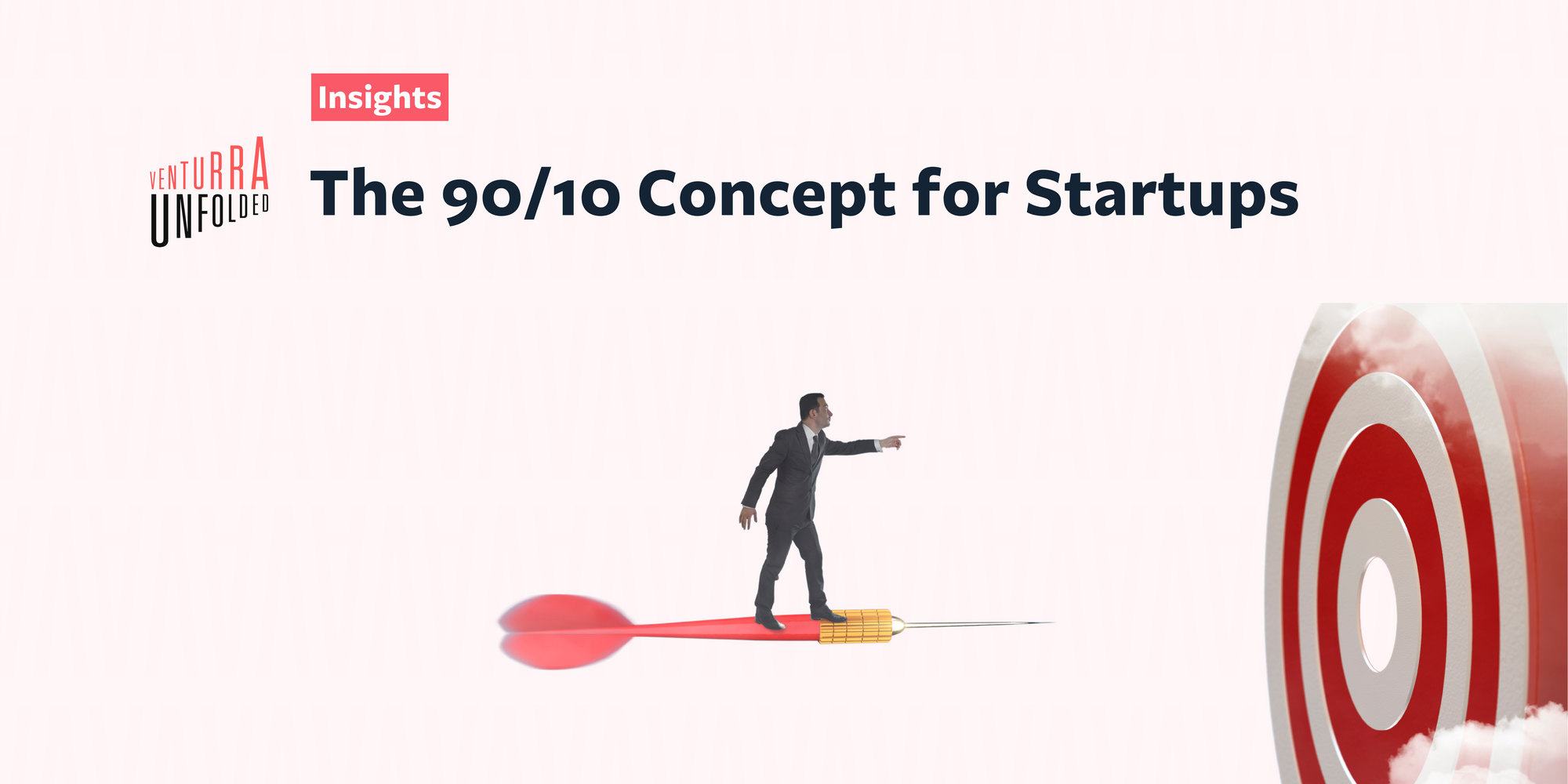 As a startup founder, navigating the endless to-do list of building a successful business can be overwhelming. With so many tasks and priorities vying for your attention, it's easy to lose sight of what really matters. That's where the 90/10 concept comes in.
By focusing on the 10% of tasks that drive 90% of your results, you can streamline your efforts and achieve greater success.
Here's a closer look at how the 90/10 concept works and how you can apply it to your own startup.
Understanding the 90/10 Concept
The 90/10 concept is based on the Pareto principle, also known as the 80/20 rule. This principle states that 80% of your results come from 20% of your efforts. By taking this a step further and focusing on the 10% of tasks that drive 90% of your results, you can achieve even greater efficiency and success.
Identifying Your Key Tasks
The first step in applying the 90/10 concept is to identify your key tasks. These are the tasks that have the greatest impact on your business and should take priority in your daily efforts. This may include product development, customer acquisition, or fundraising tasks.
Streamlining Your Efforts
Once you've identified your key tasks, it's important to streamline your efforts. This means cutting out tasks that aren't directly contributing to your bottom line or long-term success. It may also mean delegating tasks to others on your team or outsourcing to third-party providers.
Measuring Your Results
To ensure that you're truly focusing on the 10% of tasks that drive 90% of your results, it's important to measure your progress. This means tracking key metrics such as revenue, customer acquisition, and user engagement to determine whether your efforts are paying off.
By applying the 90/10 concept to your startup, you can focus on what really matters and achieve greater success in less time. Remember to regularly reassess your key tasks and adjust your efforts as needed to stay on track.