Tech in Asia: Ex-Grab, Googlers' Web3 Gaming Firm Looks to Bring F2P to the Masses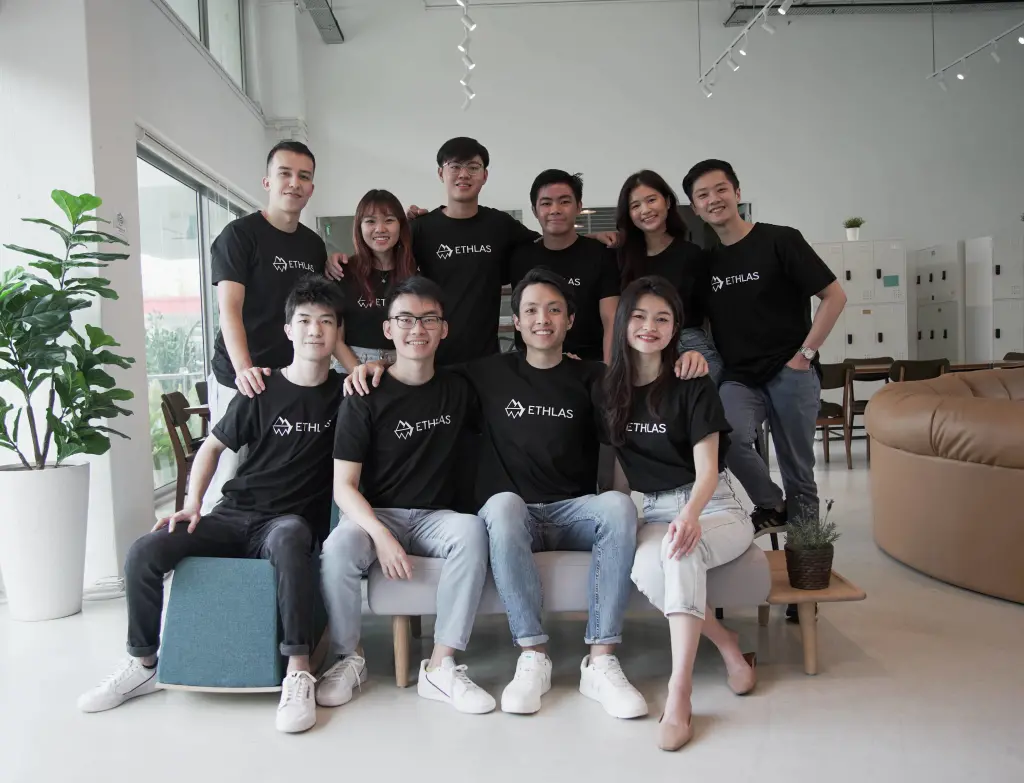 TechinAsia.com – Southeast Asia's Web3 Gaming Company sector lit up the stage last year, with titles like Axie Infinity and blockchain gaming guilds like Yield Guild Games raising massive rounds. Toward the end of 2021, four experienced tech veterans from Google, Microsoft, Airbnb, and Grab were cooking up their own Web3 Gaming Company platform.
Singapore-based Ethlas announced today that it has secured US$2.7 million in seed funding from Sequoia Capital India, Yield Guild Games Southeast Asia, Global Blockchain Innovative Capital, and a host of other backers.
Demystifying blockchain gaming
Launched in November last year, Ethlas is a web3 gaming company and a free-to-play blockchain-based Web3 Game built on the Polygon chain. According to the company's website, the games it offers play similar to already popular mobile games like 2048, Candy Crush, and Tetris.
Ethlas' founders came up with the idea to launch the startup when they found that Filipinos have been earning more from playing F2P games compared to their day jobs.
"Ethlas is a game aggregator – on one hand onboarding early players onto blockchain, but also appealing to the game studios to list their games on the site," Elston Sam, co-founder of Ethlas, told Tech in Asia. The company said it's currently working with game studios to launch their titles on Ethlas under a revenue-sharing model.
Sam established Ethlas alongside three other co-founders, including US-based Gennady Medvinsky. Before Ethlas, Medvinsky built products and platforms for companies such as Microsoft, Grab, and Google. The two other co-founders are currently in stealth mode.
They currently lead a team of 22 blockchain engineers, game developers, data scientists, cybersecurity experts, and designers who are based in Singapore, the US, and the Philippines. Ethlas plans to "aggressively" hire more as it builds out its platform in the coming months.
To start playing on Ethlas, users only need to install or link their existing crypto wallets. These games can also be played on a PC or a mobile phone's browser.
This is in contrast to most Web3 Gaming Company platforms that require subscription fees or upfront capital. For Axie Infinity, a good team could cost upwards of US$1,000.
"One key product metric we anchor on is that it takes two minutes for a user landing for the first time on our website to the point they are playing their first game and having fun – no download hassle, crazy registration flow, paywall, or complex game mechanics," Sam shared.
Ethlas to the moon
Within 14 weeks of its launch, the company said it saw over 120,000 unique crypto wallets onboard its platform. This already puts it ahead of 90% of the existing Web3 Gaming Company titles, according to Sam.
The number, however, is light-years away from Ethlas' moonshot vision of one billion players.
Sam said that the number of blockchain gamers right now is in the single-digit millions, while casual gamers top out at around 2.5 billion. "By combining strong and growing consumer demand for crypto or blockchain, and the expanding reach of casual games, Ethlas is aptly positioned to be at the intersection of the mass adoption of Web3," he added.
Ethlas said it also plans to work with regulators on a framework for Web3 Gaming Company, as the company believes that regulations and consumer education are two key factors for blockchain gaming's entry into the mainstream.
Bringing its vision a bit closer to Earth's atmosphere, Sam said that the company aims to have 10 million active users by the end of the year. The co-founder also believes that the launch of its first series of NFTs, called Komos, will help drive both user and revenue growth.
Modeled after the Komodo Dragons of Indonesia, Komos will allow gamers on Ethlas' platform to boost their gameplay and gain more XGEMs (Exchange Genesis Ethlas Medium), the in-game cryptocurrency of its Web3 Gaming. Like other NFTs, Komos are unique in that they have different sets of traits like fangs, horns, eyes, and skin color.
"The unique value proposition of Komo NFTs is that they do not only function as game passes on Ethlas, granting players special access to games and features. They are also asset-backed NFTs," explained Sam, adding that the NFT will have both artistic and monetary value.
However, one challenge Sam sees is how Ethlas can balance catering its offerings to free-to-play players new to the Web3 Gaming Company scene and crypto natives focused on the big financial returns they're accustomed to.
"Our job is to balance the needs of these two constituents with that of game studios and create a thriving marketplace," Sam said. "The good news is that the founding team have all been marketplace builders in their past lives, so they know how to crack this puzzle to attract the next billion users into the Ethlas Gaming Ecosystem."