Southeast Asia Climate-Tech Market Today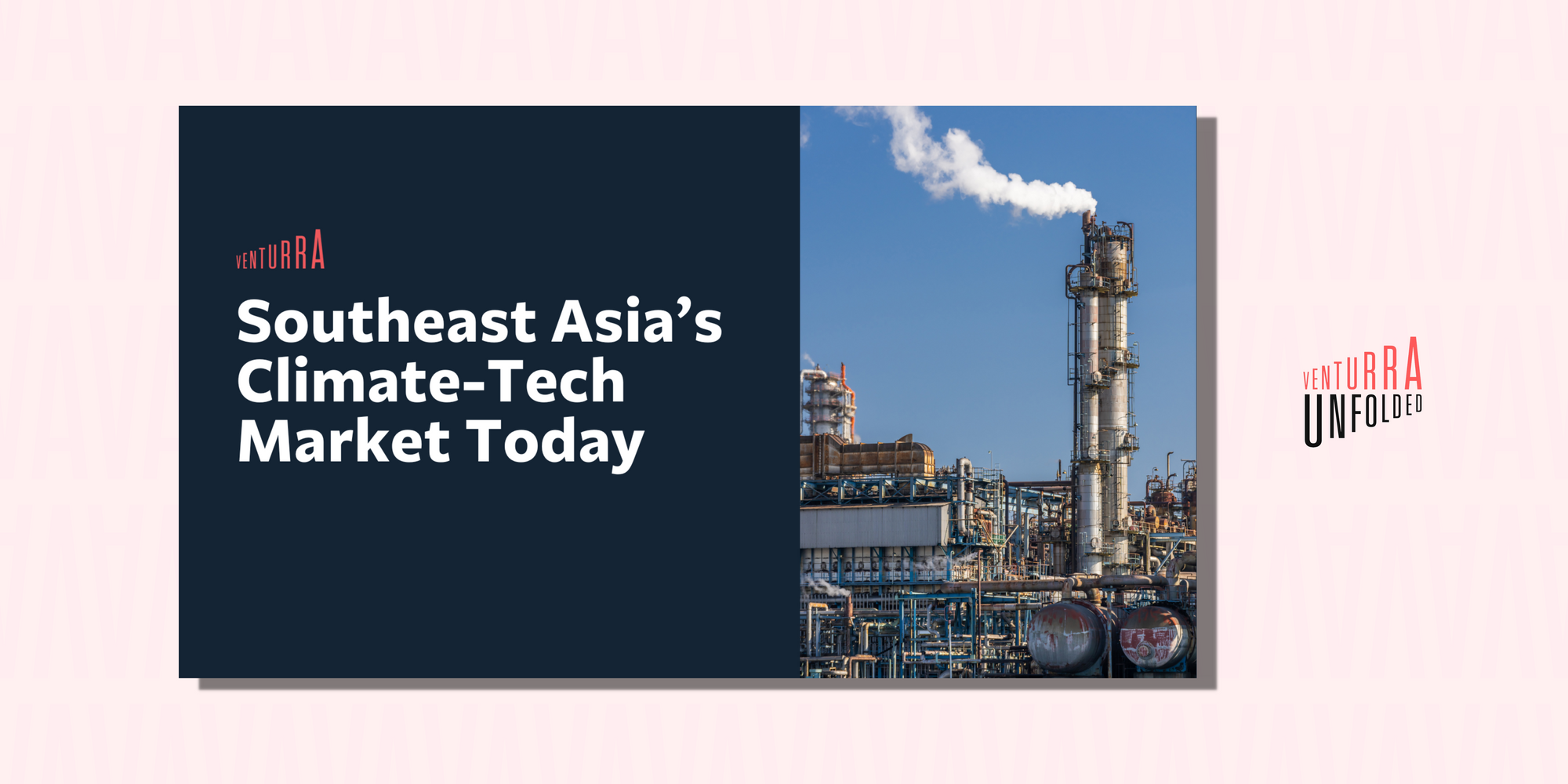 The race is on to tackle the biggest threat to our planet, and climate tech in Southeast Asia is leading the charge. With funding surpassing the $1 billion mark in 2022, innovative companies are putting their best foot forward to find solutions to the main contributors of climate change.
Our report takes an in-depth look at the thriving climate tech industry in SEA, focusing on four key verticals shaping the future of sustainability. Discover the latest approaches and use cases of each vertical driving innovation in the region, and learn why investors are eyeing this industry.
Subscribe to Venturra Unfolded and read the report now: