Saladin Raises Series A Funding to Revolutionize Personalized Insurance Solutions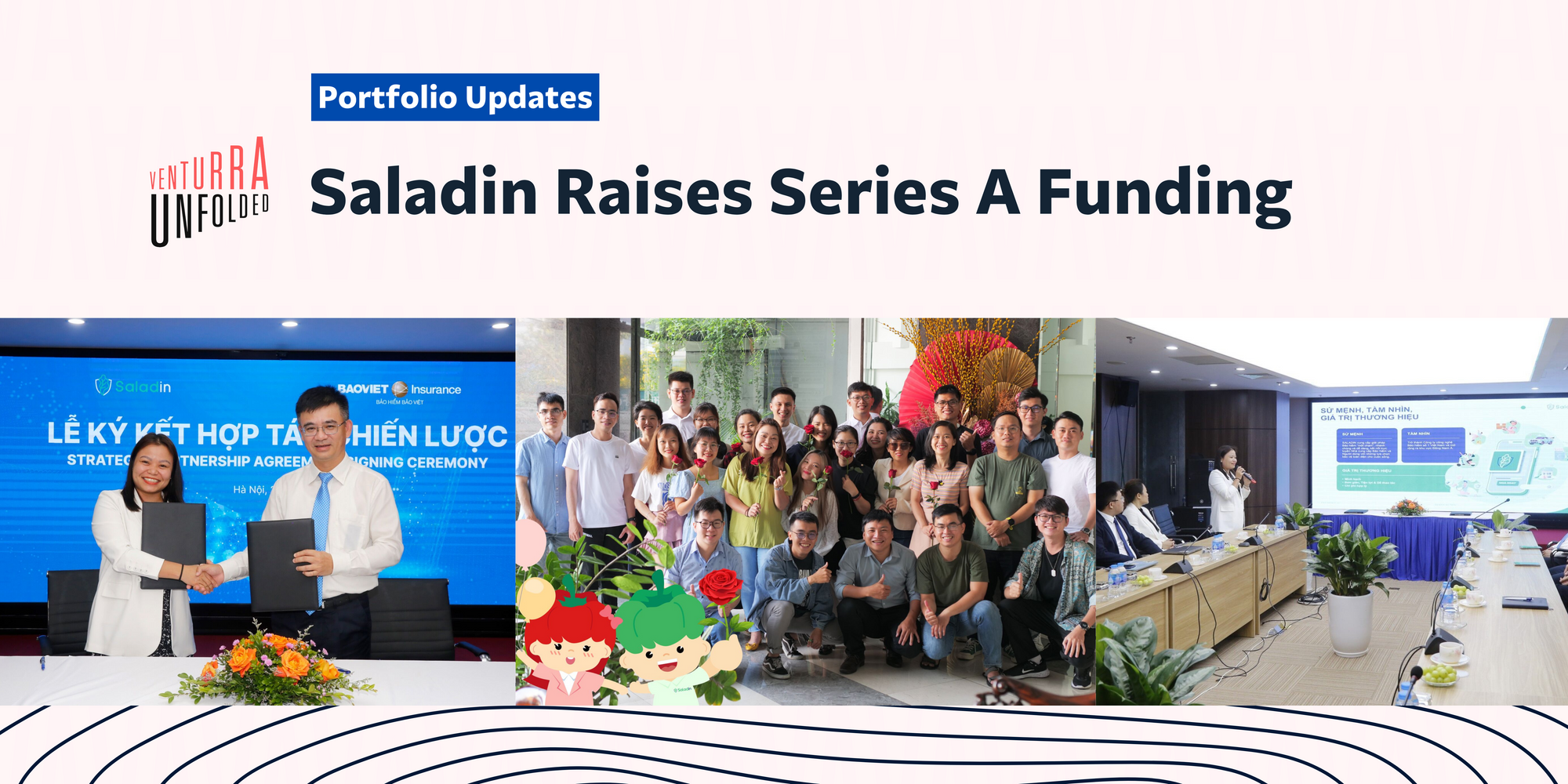 In a momentous stride towards revolutionizing the insurance landscape, Vietnamese insurtech firm Saladin has successfully closed its Series A funding round.
Led by Monk's Hill Ventures with the participation of its pre-seed investors, Peak XV Partners, Venturra Capital, and Patamar Capital. This pivotal funding marks a new chapter in Saladin's journey to provide tailored insurance solutions through innovative technology and user-friendly design.
A Thriving Market
Vietnam's insurance sector is a flourishing $11 billion market as of 2022 and is poised to be one of the fastest-growing in Southeast Asia. Projections suggest it could more than double, reaching a value of $25 billion or more within the next five years. Saladin's strategic positioning places it at the forefront of this dynamic and rapidly expanding industry.
A Visionary Founding Team
Saladin's journey began with the vision of Van Le, a seasoned executive with extensive experience in high-profile companies like Be Group (a Top 3 ride-hailing app in Vietnam), Home Credit, Traveloka, and McKinsey. This accomplished founding team brings a wealth of knowledge and expertise to Saladin, positioning it as a force to be reckoned with in the insurtech arena.
Expanding Horizons
Saladin, established in 2021, is poised to disrupt the industry with its multi-channel distribution platform, offering a seamless hub for personalized insurance services. By integrating traditional insurance processes with cutting-edge technology, Saladin has set a new standard in the sector. This involves the utilization of API integration, modular design principles, and harnessing big data intelligence to recommend cost-effective insurance solutions.
A Vision for Fair Insurance
Vivien Le, Co-Founder and CEO of Saladin, emphasized the company's commitment to providing users with protection against prevailing risks through equitable insurance terms and fees. Leveraging predictive modeling, innovative product design, and robust data analytics, Saladin aims to scale these solutions effectively, ensuring a fair and accessible insurance experience for all.
Established Partnerships
Saladin has forged connections with nine leading insurers in Vietnam, underscoring its commitment to providing a diverse array of options for its customers. With nearly 10 million policies sold and over 600,000 unique customers served, Saladin's impact on the insurance landscape is already significant.
The Road Ahead
The exact size of the funding round remains undisclosed, but the injection of capital will be instrumental in driving Saladin's technological development and expanding its product offerings. Additionally, the funds will be utilized to strengthen marketing initiatives, bolster sales partnership networks, and enhance customer support services.
Saladin's successful Series A funding round signifies a promising future for the insurtech firm and the industry as a whole. By prioritizing fairness, innovation, and accessibility in insurance services, Saladin is poised to become a transformative force, reshaping the way individuals interact with and benefit from insurance solutions. With this latest funding boost and its visionary founding team, Saladin is well-positioned to lead the charge toward a more inclusive and efficient insurance landscape in Vietnam.