Klinik Pintar is Exploring a Partnership Model to Establish 100 Digitized Clinics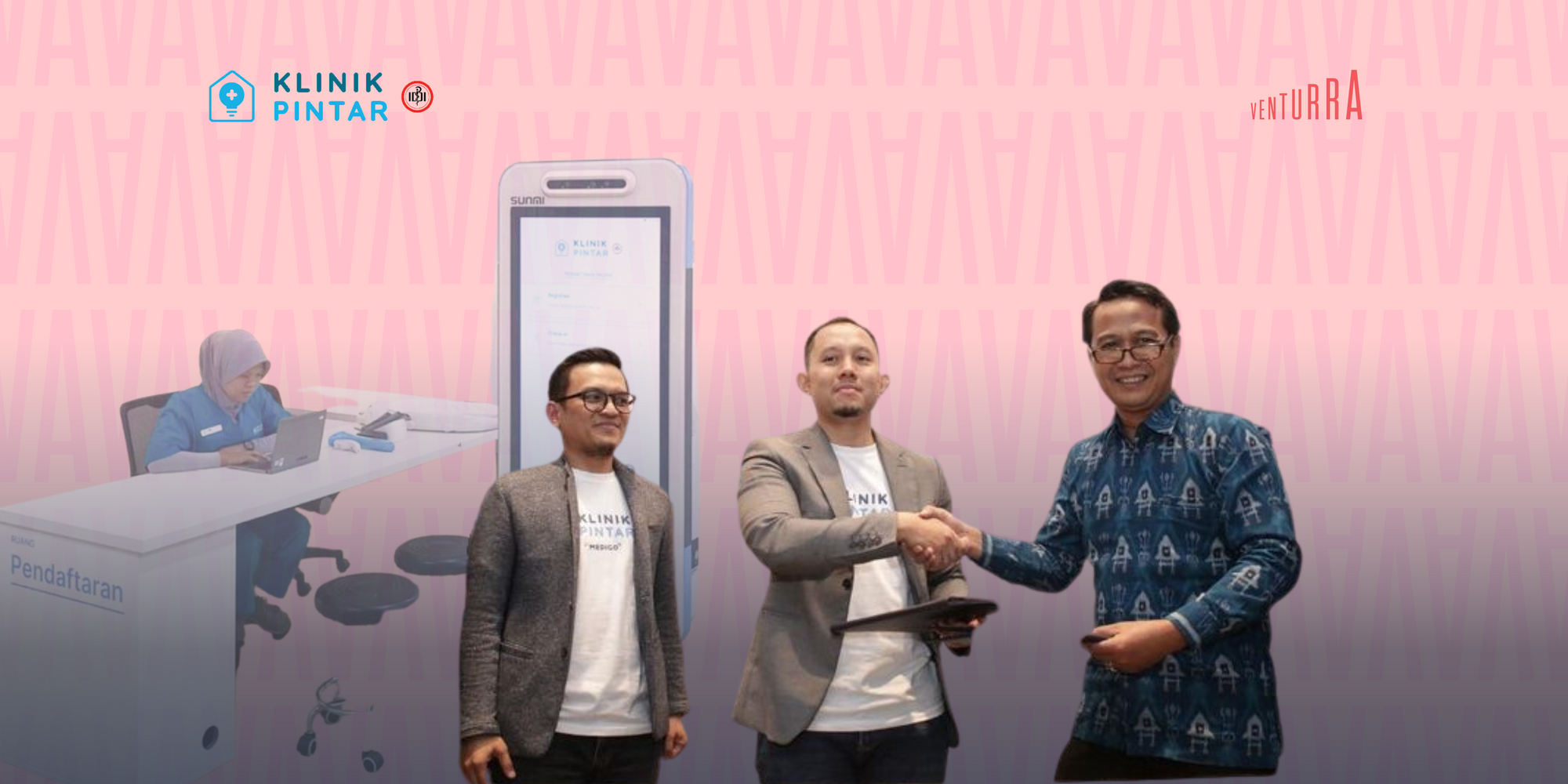 Klinik Pintar, one of Venturra portfolio companies, is considering a novel partnership approach to develop 100 new clinics throughout the archipelago as part of its ambition to become Indonesia's largest primary-care provider, according to a top executive.

Despite the necessity to incorporate technology into the healthcare system, the business feels that having a physical presence is still important in this field.
Almost a year after raising $4.15 million in a Series A round led by Golden Gate Ventures and listed hospital management business PT Bundamedik Tbk to expand its personnel, create products, and establish clinics, KlinikPintar is back in the market looking for new investors. But this time is a little different.
"We are actively soliciting funds, but not on an equity basis," Harya Bimo, co-founder and CEO of Klinik Pintar. "We need a lot of money to create 100 clinics." So, rather than an equity round, this is a cooperative venture with numerous investors interested in developing clinics alongside Klinik Pintar," Bimo explained.

He said, without naming names, that at least two firms have committed to help Klinik Pintar's idea of developing a network of digitized clinics that normally run on an online management system. The clinics will be offered across the country, particularly in industrial regions, to provide patients with a standardized look and business operation. He also stated that a "major, international player" will join. Bimo stated that the JV will be announced in December 2022, but declined to provide any specifics.

Although creating brick-and-mortar clinics is more expensive than purchasing or collaborating with existing ones, Bimo believes it will be more useful in terms of long-term returns for the firm and more in line with Klinik Pintar's business ambitions.

Through these clinics, Klinik Pintar aims to help disadvantaged blue-collar employees, particularly those who work or live in industrial districts. Despite increased competition in healthtech and the entire healthcare business, Bimo discovered that cheap healthcare is scarce in industrial regions. Klinik Pintar is establishing its own niche by acquiring clinics — or building ones if none are present — in such areas.
Source: DealStreetAsia