5 Mistakes to Avoid When Pitching Your Startup to Venture Capital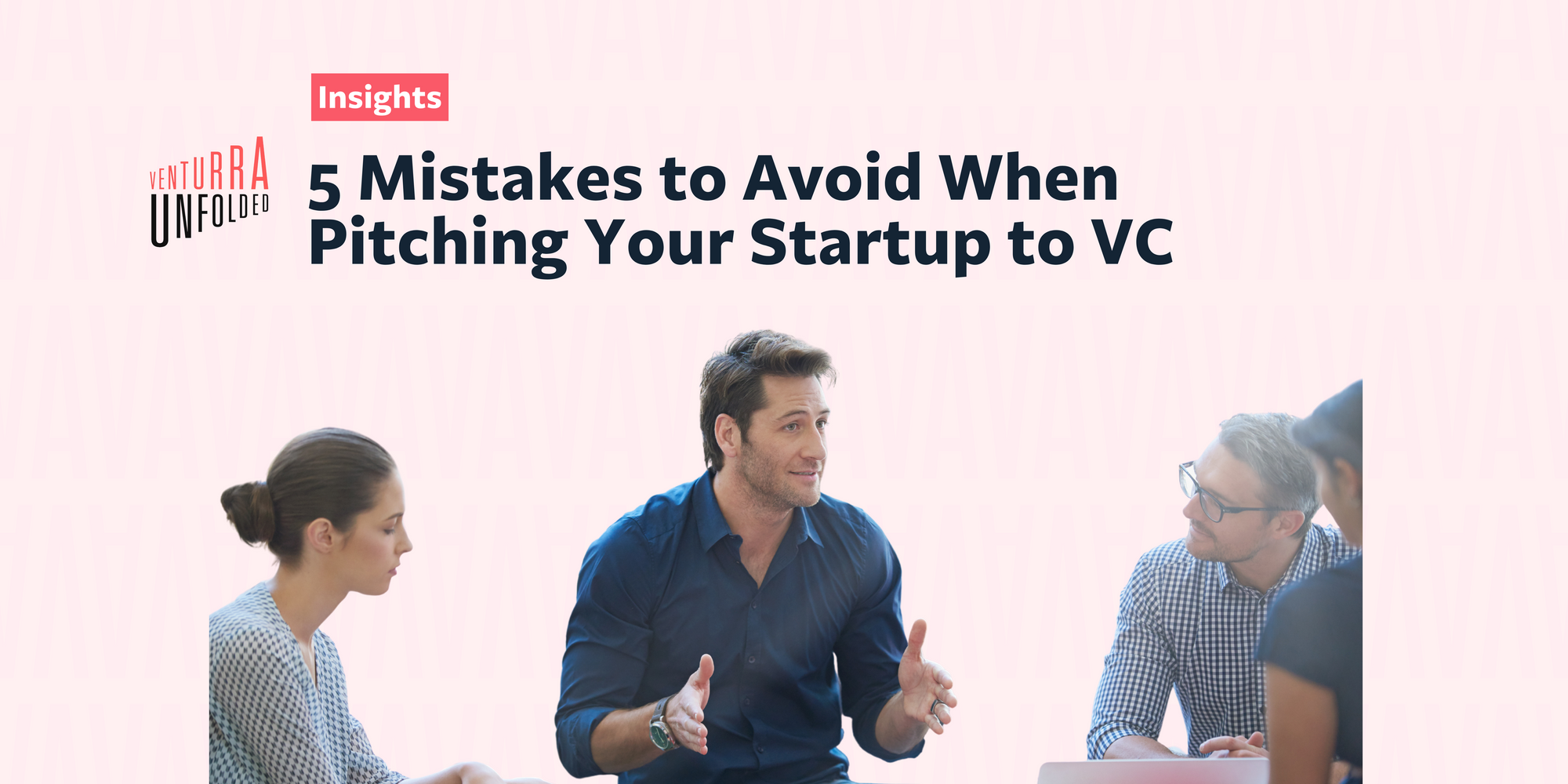 As a founder, one of the biggest challenges you will face is raising capital for your startup. While there are many funding options available, pitching your startup to venture capitalists (VCs) can be one of the most effective ways to secure the funding you need. However, the pitching process can be a daunting task, and making mistakes can result in missed opportunities.
In this Venturra Unfolded post, we will discuss the five most common mistakes that startup founders make when pitching their ideas to VCs. By avoiding these mistakes, you can increase your chances of securing the funding you need to take your startup to the next level.
Failing to Understand the VC's Investment Criteria
One of the biggest mistakes that startup founders make when pitching to VCs is not taking the time to understand the VC's investment criteria. Each VC has its investment strategy, and it is important to tailor your pitch to match their interests. Before you pitch your idea, do your research on the VC and make sure that your idea is a good fit for their investment criteria.
Lack of Preparation
Another common mistake is a lack of preparation. Many startup founders believe that they can simply "wing it" when it comes to their pitch. However, this approach rarely leads to success. To make a compelling pitch, you need to be well-prepared. This means having a clear understanding of your business, your target market, your competition, and your financial projections.
Overvaluing Your Company
Many startup founders overvalue their companies, which can turn off potential investors. It is important to have a realistic valuation of your company and to be able to justify it with sound financial projections.
Not Focusing on the Problem You Are Solving
VCs are looking for startups that solve real problems. If you don't clearly articulate the problem you are solving and why it matters, you will struggle to get investors interested in your idea. Your pitch should focus on the problem and how your solution solves it.
Forgetting to Tell Your Story
Finally, many startup founders forget to tell their stories. Investors want to invest in people, not just ideas. Your pitch should include your personal story and the journey that led you to start your company. This can help investors connect with you on a personal level and build trust in your ability to execute your idea.
By avoiding these five mistakes, you can increase your chances of securing the funding you need to take your startup to the next level. Remember to do your research, be well-prepared, have a realistic valuation, focus on the problem you are solving, and tell your personal story. With a solid pitch, you can make a compelling case for your startup and attract the right investors.